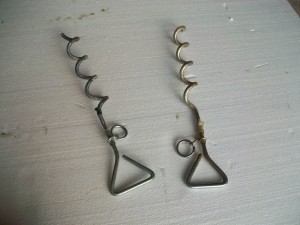 Ground Screw Tie Downs
When you take your wife to Oshkosh, or you're touring the "B" airports, you'll have to tie down eventually. Sooner or later you'll be caught without a secure tie down.
These tie down screws will let you use any soft ground to tether your aircraft. Although they won't stand up to 20+ wind, they only weight 2 pounds and might save you some real headaches.